Welcome Coupon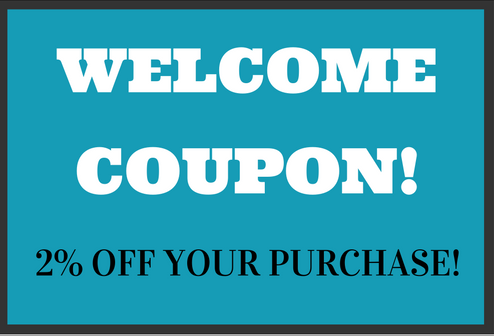 We are offering 2% off coupons to our new customers. When you create a new account in our website, we will send a coupon in the welcome email.
Subscribe Coupon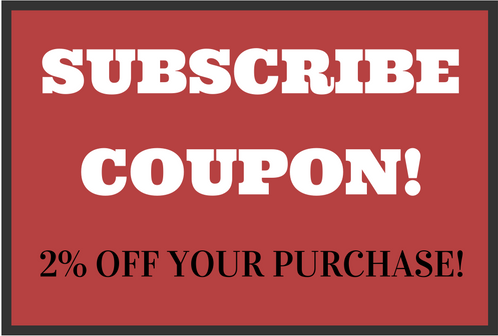 Get a 2% off counpon by subscribe our email newsletter. Subscribe us now in the left box.
Bank Transfer Coupon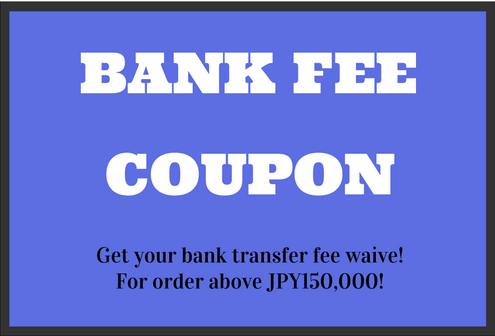 We are offering free bank transfer coupons (2,500 JPY OFF) for orders above 150,000 JPY.
Coupon Code: BKTSFREE
How To Redeem A Coupon
I. Send your order to us.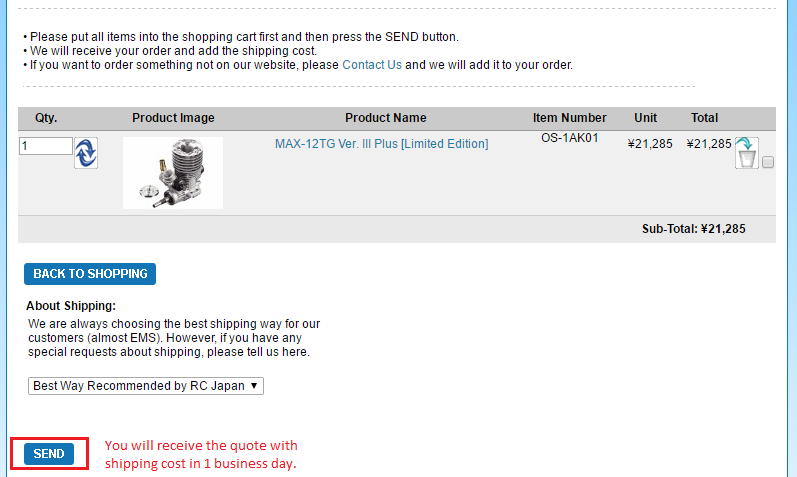 II. Check out.

III. Confirm Shipping cost.

IV. Redeem the code.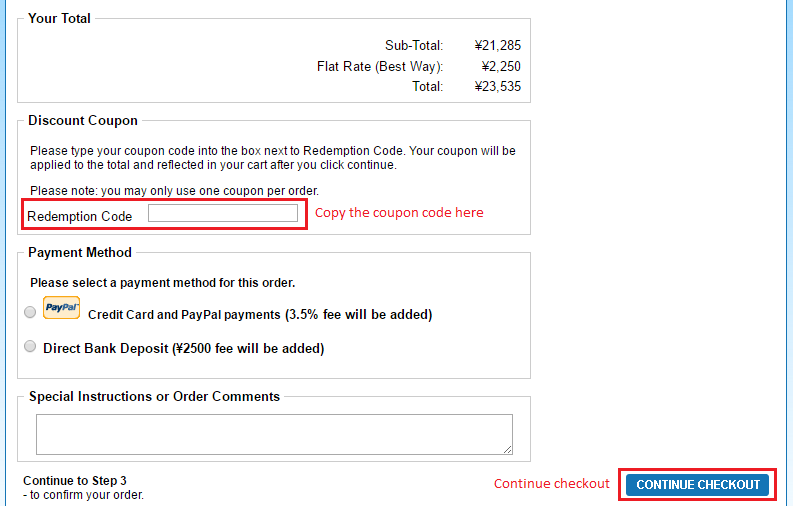 Happy Flying!